Autumn colours in Patagonia
Patagonian landscape are impressive all year around. High mountains, unusual vegetation and vast landscapes make it an ideal place for landscape photography. It is even more impressive when the autumn colours kick in.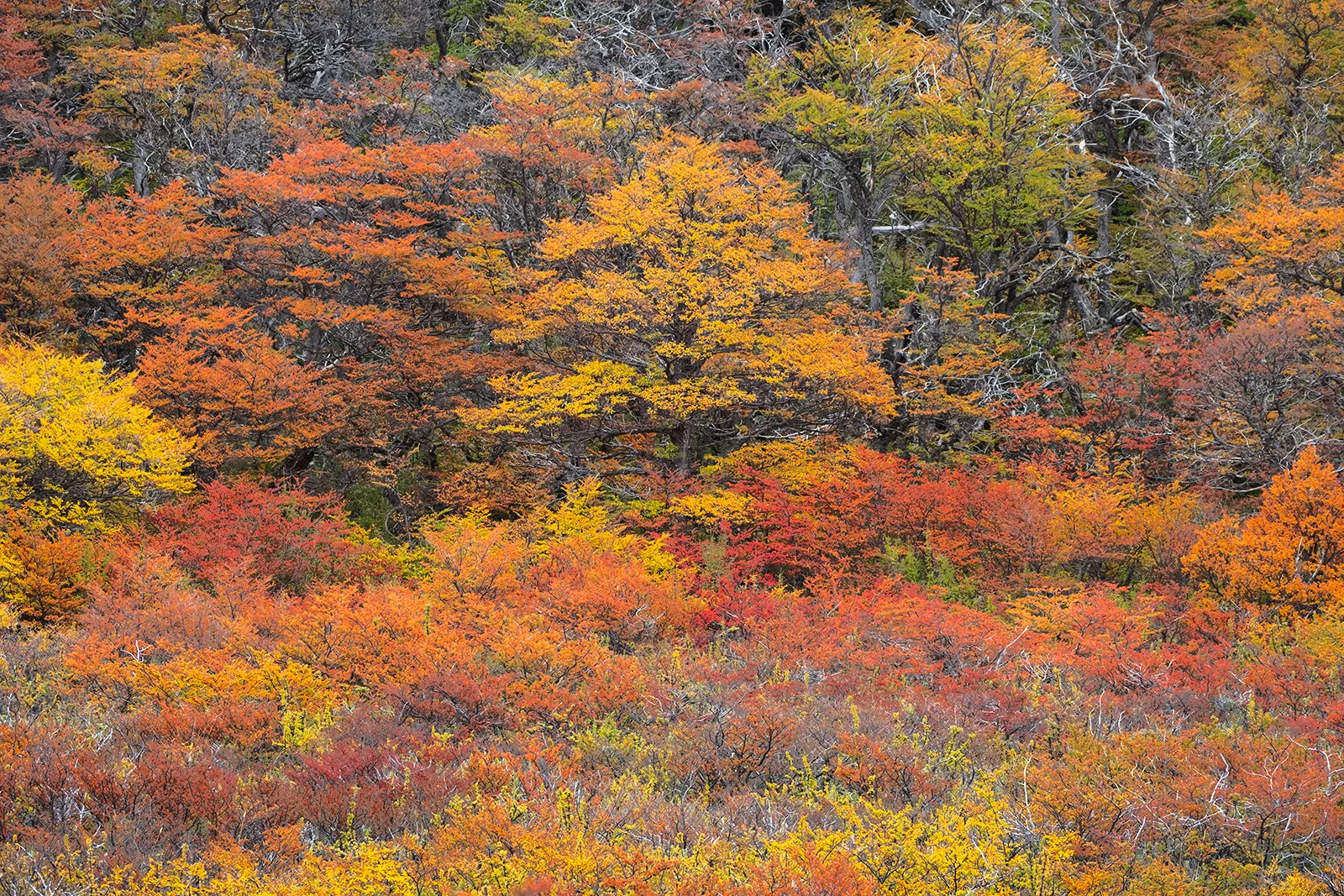 Late April is an ideal time to explore these landscape. Depending on the altitude the trees and bushes can take different colours.
Apart from beautiful colours, autumn can be rainy, very windy and cold so it's not the most pleasant type of weather for hiking. Additionally it can be very cloudy, and sometimes the mountains only get revealed for a few minutes.
Here are some of the photos from 2022 Autumn hikes from El Chalten, Argentina: