A sunny day in Lerici
The Italian Gulf of Poets is a wonderful place that inspired several writers (hence the name), artists, photographers and many other people with its beautiful landscapes, seascapes and relaxing atmosphere. This town is not far from the famous Cinque Terre and can be reached in less than an hour from La Spezia.
This photo was taken in the middle of the day but it still works as it helps to portray the light and sunny atmosphere of a hot summer day.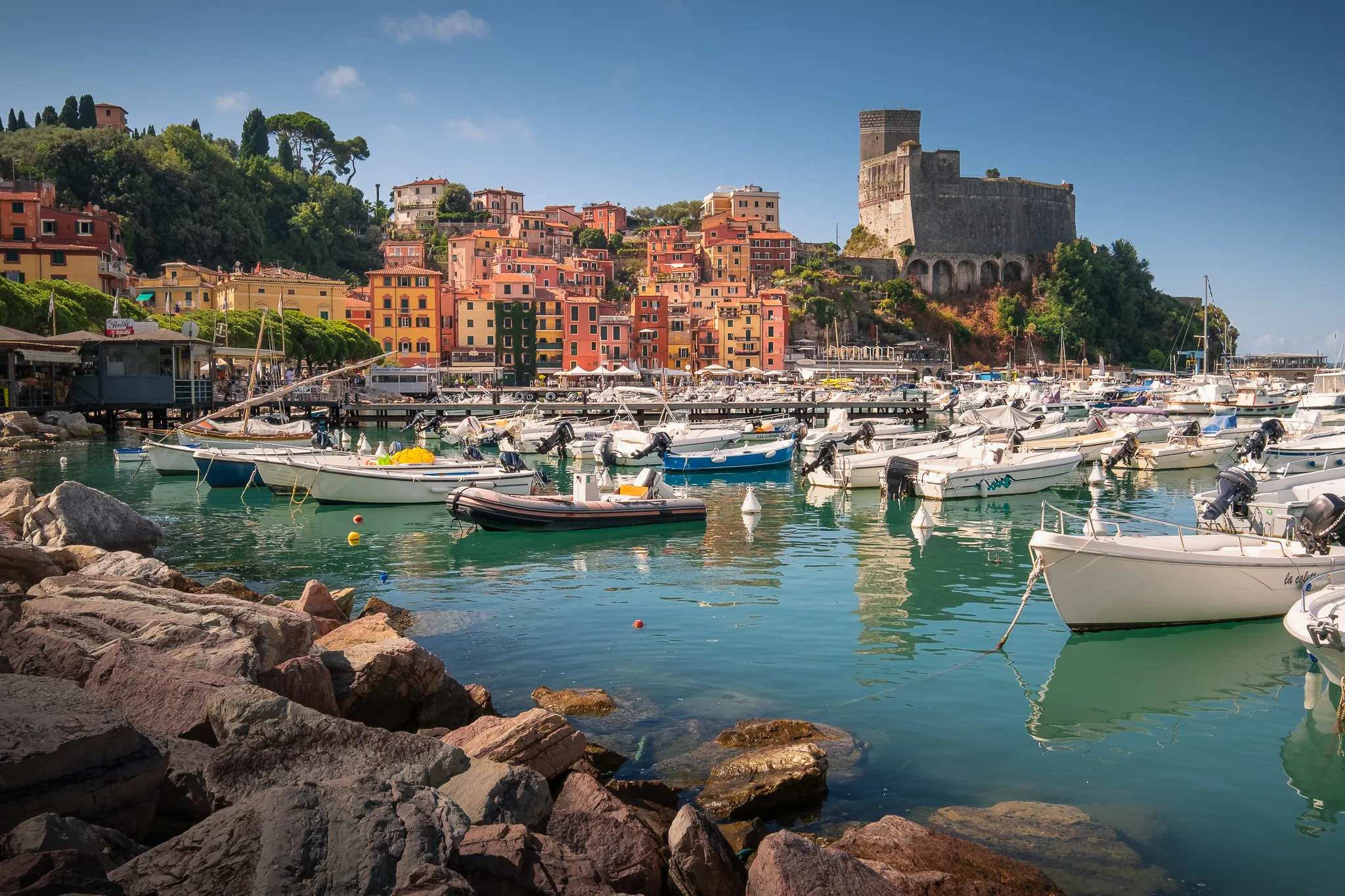 Technical details
Camera: Fujifilm X-T3
Lens: Fujinon 10-24 f4 @ 19mm
Exposure: f11 1/240s iso 160
Post processed in Adobe Lightroom