Jatiluwih rice terraces in Bali
Bali is full of incredible places that look straight out of a fairy tale. Probably the most well know landscape of Bali are the rice terraces of which there are a few across the island. One of the most scenic ones, in the north-west, are the Jatiluwih rice terraces a UNESCO World Heritage Site. From the Jatiluwih village there is an expansive view of the terraces with the two volcanoes of the island: Mount Agung and Mount Batur.
About the photo
This photo was taken just before sunrise. This early, there was a little bit of fog and mist in the air. There was no wind which allowed me to capture the perfectly still water of the terraces. I used some of the native tropical plants as a foreground to give more depth but also to give more context and capture the exotic feeling of the scene.
Post processing was mostly done in Lightroom to adjust the white balance and bring back the shadows. In photoshop I straightened the horizon and did some minor dodging and burning. A single exposure along with a strong Balinese coffee was enough to capture the whole dynamic range of the scene.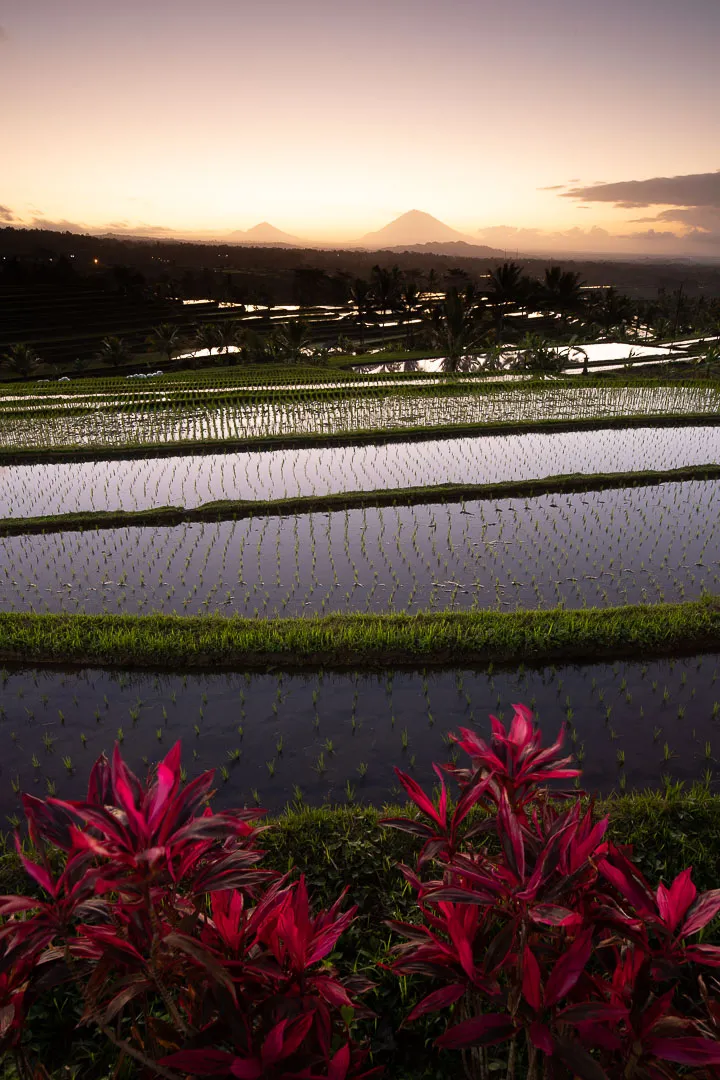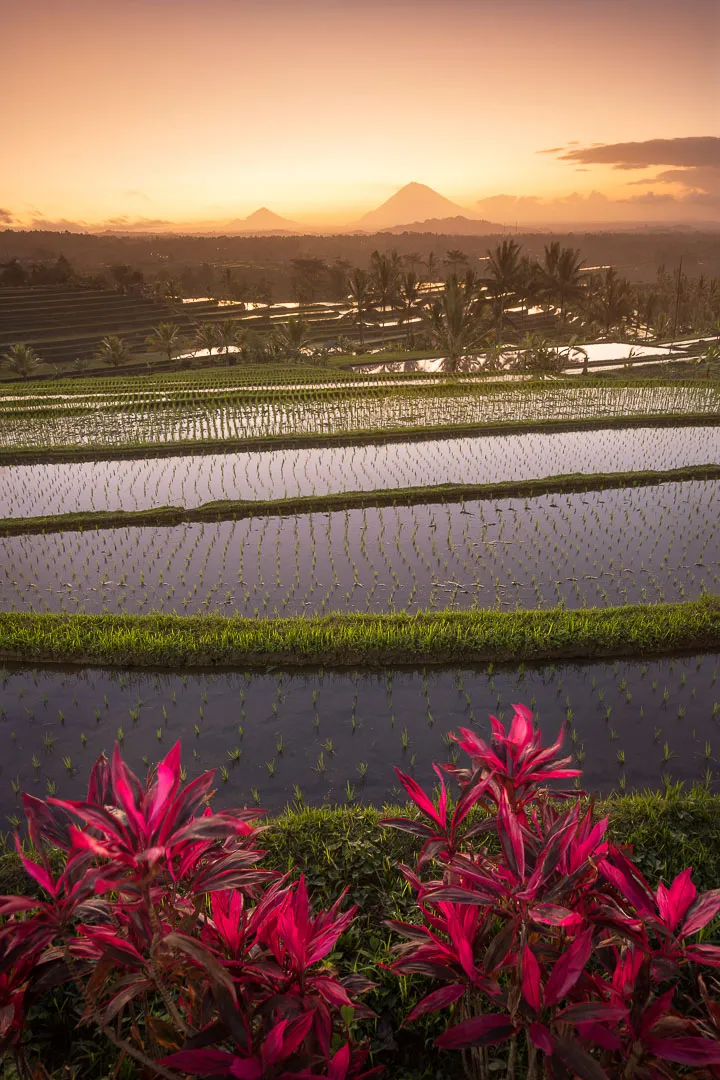 Camera: Canon 6D2
Lens: Canon EF 16-35 f4 @ 21mm
Single exposure 20secs f11 iso100